Projects
October 11, 2022
Sovereign Zine
September 28, 2021
RECORD Public Art Exhibition
January 29, 2021
Burn Something Collective Intro Zine
"If all your needs were met, who would you be?" – ARJT
We need opportunities for self-determination, the development of our craft, and peer mentorship away from the limits of white supremacy. We desire to share space, learn from each other, and to belong. We demand investment in the agency of our communities.

We present Burn Something Collective, an experimental space that incorporates curation, publishing, and peer-to-peer mentorship. We are 7 Black and POCI femme, nonbinary, and trans artists aiming to create from within the worlds that support our full beings while challenging the ones that burn us.

This Collective is rooted in the work of Burn Something Zine (2014-2016) – a submission-based media project for women and nonbinary folks of color toclaim their narratives, heal by being heard, and build community. The zine

was founded by Adrienne Doyle in response to white supremacy within Minneapolis' cultural institutions – the lack of control Black and POCI folks have over their work, the shuck and jive we are asked to do, and the willingness of white folks to fund and consume depictions of our suffering. In two years, 6 issues of Burn Something Zine were produced featuring 24 contributors, creating a cherished, angsty anthology of agency, self-determination, tenderness, and rage.

Now, with an artist collective at its helm, this project sees new life. We began meeting in February 2020, right before the world fell apart. We've been so thankful to build bonds with each other and we're elated to invite you into our work.

This zine will be available for purchase soon! Follow us on Instagram for updates.
August 11, 2020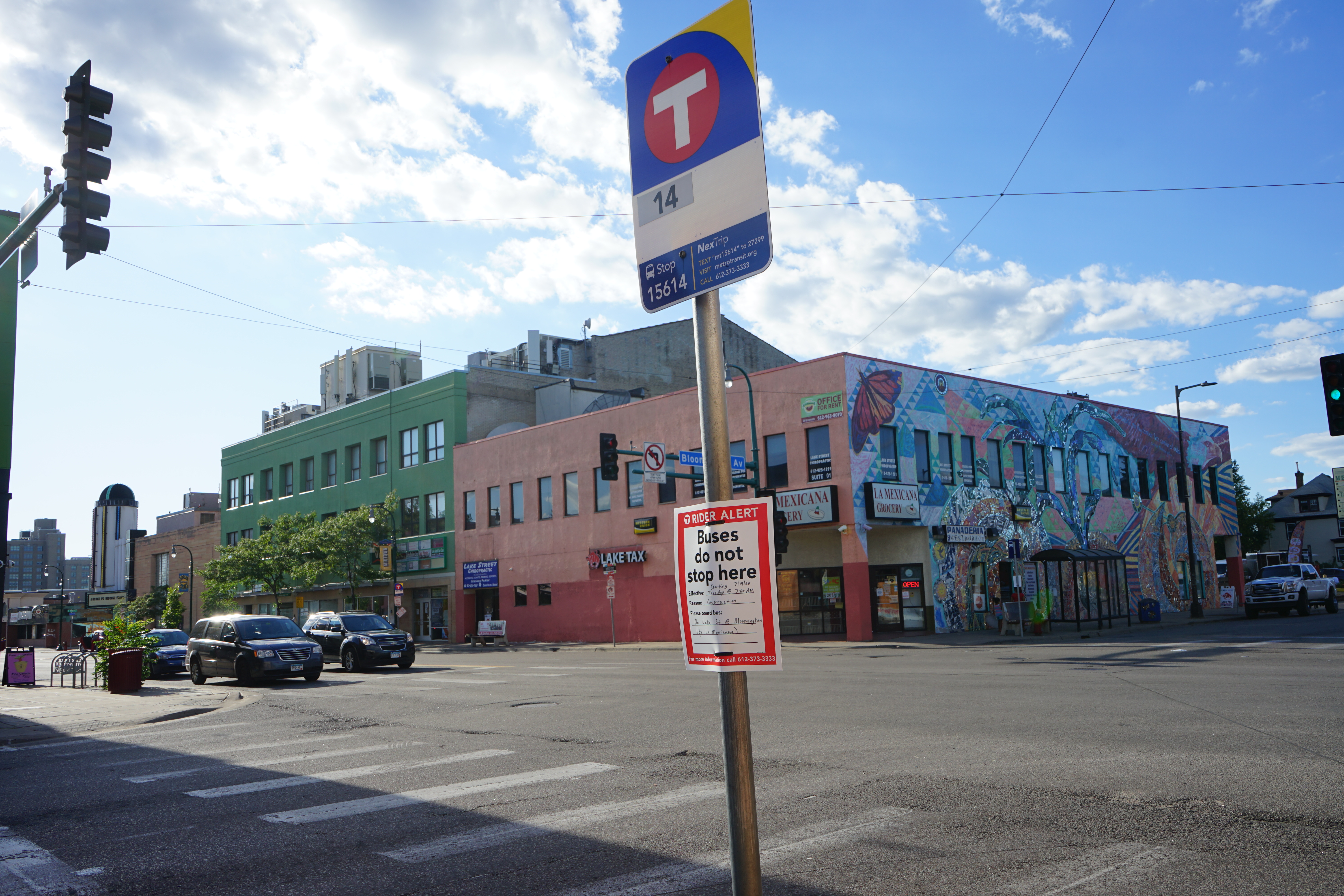 Burn Something Public Art Exhibition
The Emerging Curators Institute presents
Burn Something
, a public art exhibition conceptualized and curated by inaugural fellows, Gabby Coll and Adrienne Doyle. This exhibition features work from Genevieve DeLeon, Lane Eliyahu, Zola Ellen, Justice Jones, Lissa Karpeh, Katie Robinson, and Kieran Mylés-Andres Tverbakk. This exhibition was on view between August 2020 and July 2021 at 1527 East Lake Street, Minneapolis, MN.
View the Burn Something exhibition catalogue below.

Installed on the boarded building of The Family Partnership on the intersection of East Lake Street and Bloomington Avenue South in Minneapolis, MN, this exhibition features work from seven Black and POCI artists of femme, nonbinary, and trans identities living in the Twin Cities.
Coll and Doyle have curated this exhibition as an expansion of
Burn Something Zine,
a DIY submission-based publication founded by Doyle and published between 2014 and 2016. The zine was created to offer a cultural space in the Twin Cities for women and gender non-conforming folks of color to claim their narratives, build social connections, and heal by being heard.
This site of the exhibition – East Lake Street – is a predominantly Latinx, East African, and Black commercial and cultural hub and a major public transit route. In late May through July 2020, the stretch of
Lake Street was the site of numerous protests in response to the documented murder of George Floyd by Minneapolis Police Officer, Derek Chauvin.
The presentation of this exhibition – exposed to the elements, in a landscape morphed by an pandemic and an uprising, freely accessible to absolutely anyone – is a vulnerable act of circumstance that fortunately sits in alignment with
Burn Something Zine
's creation story and intention. It bucks the norms of curation and exhibition presentation, embeds the purpose of the show and the artists' work into the built environment, and centers Black and POCI femme, nonbinary, and trans artists in a public space predominantly used by Black and brown communities.
This exhibition amplifies the voices and experiences of our communities, setting flame to the norms around who gets the mic and celebrating our lives for ourselves.
The process of producing this exhibition sparked the creation of the
Burn Something Collective,
a group of 7 Black and POCI artists of femme, nonbinary, and trans identities. The collective will work at the intersection of curation, publishing, and mentorship to create support, connection, and autonomy for Black and POCI femme, nonbinary, and trans artists, writers, curators, and cultural workers.
Photography by Adrienne Doyle.